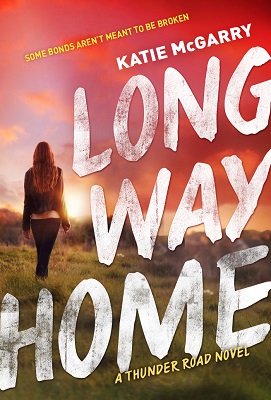 Order Now:
Amazon | B&N | BAM | GooglePlay | iBooks | kobo
Seventeen-year-old Violet has always been expected to sit back and let the boys do all the saving.
It's the code her father, a member of the Reign of Terror motorcycle club, raised her to live by. Yet when her dad is killed carrying out Terror business, Violet knows it's up to her to do the saving. To protect herself, and her vulnerable younger brother, she needs to cut all ties with the club—including Chevy, the boy she's known and loved her whole life.

But when a rival club comes after Violet, exposing old secrets and making new threats, she's forced to question what she thought she knew about her father, the Reign of Terror, and what she thinks she wants. Which means re-evaluating everything: love, family, friends . . . and forgiveness.
Caught in the crosshairs between loyalty and freedom, Violet must decide whether old friends can be trusted—and if she's strong enough to be the one person to save them all.
Praise for LONG WAY HOME:

"An intoxicating and unforgettable story that kept me glued to the page."
—Kami Garcia, #1 New York Times bestselling author, on Walk the Edge
RT Magazine 4 1/2 stars
Action-packed from the very beginning, Long Way Home will thrill fans of the series who have been eagerly awaiting Violet and Chevy's story. McGarry's writing is intense and captivating, drawing you into the worlds she creates, and this series has been especially vivid. I loved Violet's fierce determination to be respected in the male-dominated world of the Motorcycle Club. Chevy's struggle to please the people he loves is heartbreaking. Watching Violet and Chevy grow up and into their own is a wild, wonderful, read.