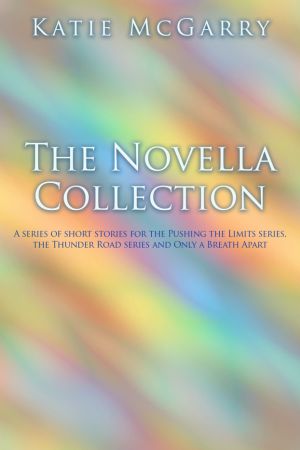 These bonus scenes are available together in The Novella Collection. This collection is now available for purchase in ebook and, for the first time, in print!
Paperback: https://amzn.to/2UQQYc8
Ebook: https://amzn.to/2XeA09g
The Book Depository: https://bit.ly/2zbueM8
The Proposal
Echo and Noah's engagement short story.
First Loves
Three bonus scenes involve: Isaiah and Rachel, Eli and Meg, and Beth and her Uncle Scott.
And They All Lived Happily Ever After
Addison, Pigpen and Eli still had stories to be told after Long Way Home ended. Plus find out what happened to Echo, Noah, Beth, Isaiah, West, and Abby when they became adults. Two of them will be married in the novella!
Returning Home and A Moment Together
Isaiah and Rachel from the Pushing the Limits series visit their Reign of Terror MC family, and Oz and Emily from the Thunder Road series become engaged in Returning Home. A Moment Together is an Only a Breath Apart prequel.