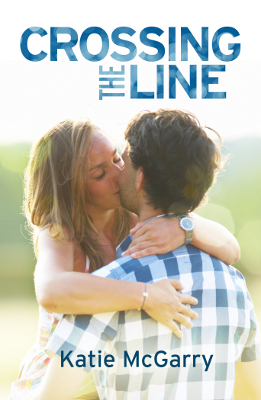 Purchase Now:
Amazon | Barnes & Nobles | Kobo | iBooks | GooglePlay
Katie McGarry captivated readers with her "riveting, emotional"* Young Adult debut, Pushing the Limits. In this gripping novella, she tells the story of Lila and Lincoln, who discover that sometimes it's worth crossing the line for love…
Lila McCormick, Echo's best friend from Pushing the Limits, first met Lincoln Turner when tragedy struck both their lives. But she never expected their surprise encounter would lead to two years of exchanging letters—or that she'd fall for the boy she's only seen once. Their relationship is a secret, but Lila feels closer to Lincoln than anyone else. Until she finds out that he lied to her about the one thing she depended on him for the most.
Hurting Lila is the last thing Lincoln wanted. For two years, her letters have been the only thing getting him through the day. Admitting his feelings would cross a line he's never dared breach before. But Lincoln will do whatever it takes to fix his mistakes, earn Lila's forgiveness—and finally win a chance to be with the girl he loves.
Crossing the Line is currently in print in the back of Take Me On as a bonus novella. It is also included as a bonus novella in the e-book version of Take Me On! If you buy Take Me On–you get Crossing the Line for free!