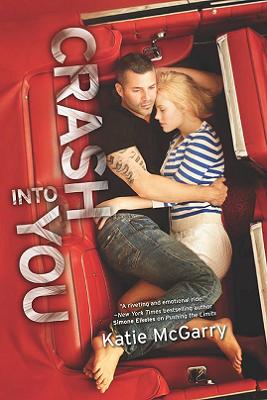 Purchase Now:
Amazon | B&N | BookDepository | BAM | Kobo | iBooks | GooglePlay
The girl with straight A's, designer clothes and the perfect life-that's who people expect Rachel Young to be. So the private-school junior keeps secrets from her wealthy parents and overbearing brothers…and she's just added two more to the list. One involves racing strangers down dark country roads in her Mustang GT. The other? Seventeen-year-old Isaiah Walker-a guy she has no business even talking to. But when the foster kid with the tattoos and intense gray eyes comes to her rescue, she can't get him out of her mind.

Isaiah has secrets, too. About where he lives, and how he really feels about Rachel. The last thing he needs is to get tangled up with a rich girl who wants to slum it on the south side for kicks-no matter how angelic she might look.

But when their shared love of street racing puts both their lives in jeopardy, they have six weeks to come up with a way out. Six weeks to discover just how far they'll go to save each other. Praise for CRASH INTO YOU: "Hot, fast and full of speed, readers won't want to hit the brakes on this read! McGarry's series has been a delight from the first—and this latest installment is no exception." –RT Book Reviews

"….what's really effective is the sweet and sexy romance…" –Publisher's Weekly

"An absorbing series…those fond of realistic romances will greet it eagerly." –Kirkus

"Author Katie McGarry does a great job of ratcheting the tension from zero to 80 in the first pages and holding it there all the way around the track." –New York Journal of Books Third Annual utopYA Award Winner for Best Contemporary Book of the Year: Crash Into You. Third Annual utopYA Award Winners List Crash Into You is a 2014 Silver Falchion Award Finalist for Best YA!